Hello friends, Team Fliqaindia come a new photography related topic for you. In today's Blog we're going to discuss and go over the Best DSLR Camera in 2020.
The best DSLR Camera can be a pain there are so many options on the market and you don't know which will be the best for you and your needs well in this blog. We break down the top 5 best DSLR cameras on the market this year based on price various performance and situations they will be used in.
So if you're interested in finding out which DSLR camera will be the best for you stay tuned. The products mentioned in this blog are in no exact order so be sure to stay tuned till the end. So you don't miss anything first on our list is ——–
Canon EOS 5d mark IV: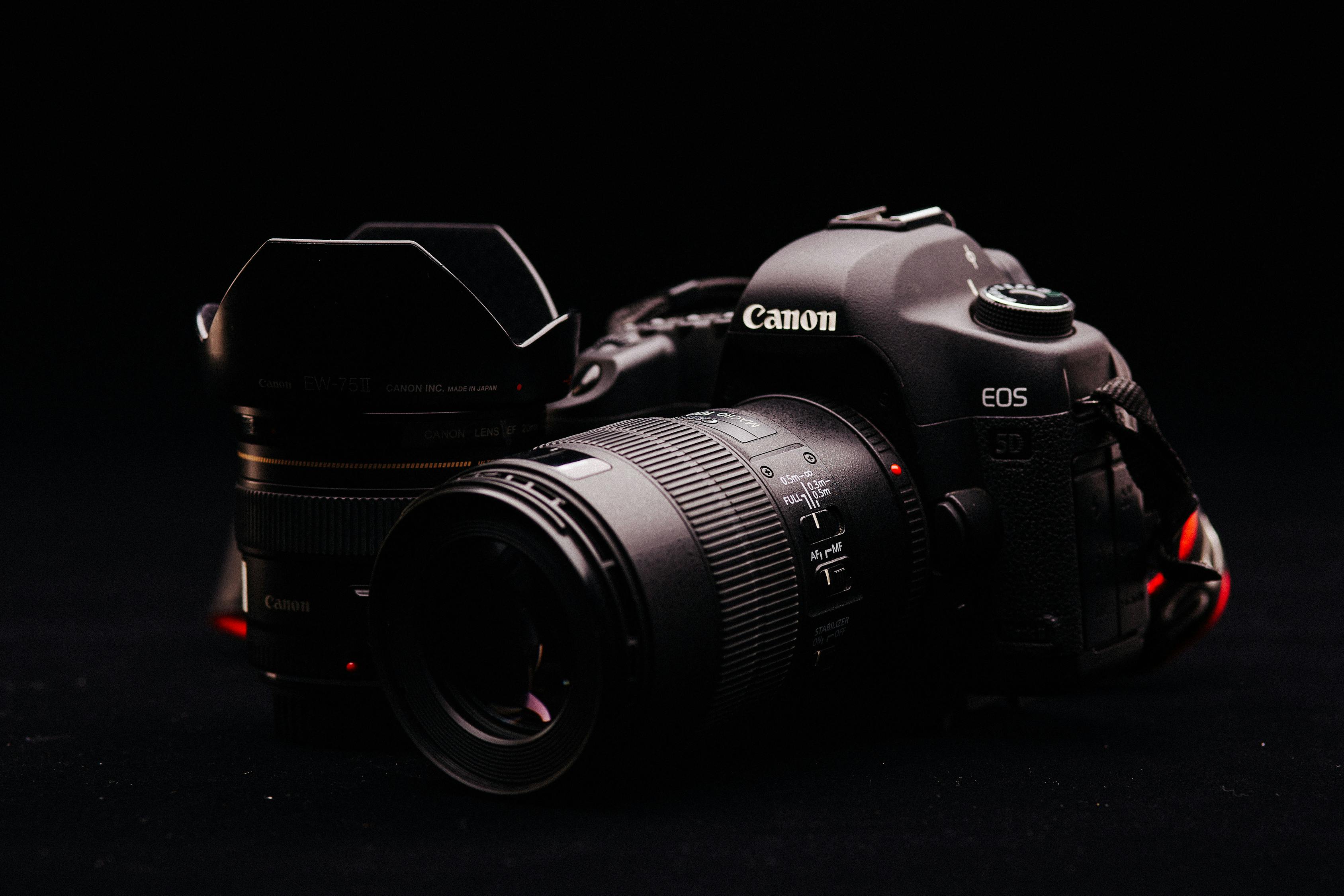 Canon EOS 5d mark IV Our choice for the best Canon DSLR Camera. Canon is undoubtedly the most notable brand in the world of DSLR cameras. So naturally people want to get the best Canon DSLR camera. It's very hard to pinpoint who is the winner in that regard but based on the overall price performance as well as functionality iOS 5d Mark IV is the model that really stands out. From the visual stand point the camera itself looks very dated on first sight one might say that they are looking at a camera from the last century but luckily that's just their visual impression. When you look under the hood you will quickly realize how powerful this little camera really is. This camera has a full 30.4 mp3 frame and a special CMOS Sensor that heavily promotes a versatile shooting. You can easily make continuous shots at a 7 FPS rate. Many other Canon models are slightly subpar in this particular aspect. Sometimes it may take ages for you to get the chance to make another shot. Luckily that issue has been resolved here the coverage itself is pretty good and expanded vertical coverage in particular is amazing. An AF system with 61 points and 41 cross points will ensure that you always have the best focus while making your favorite shots and videos. Video quality is truly top-notch. People from Canon have really nailed it in that regard not only will you get videos with incredibly high resolutions but you will also get videos with exceptional clarity. If you compare the quality of these videos and the quality of videos produced by other Canon cameras you will quickly realize how superior these recordings really are. You can easily record DCI 4k videos with a steady 30 FPS rate which is well above the default industry standards. But of course even though EOS 5d Mark 4 has plenty of upside sit does have some downsides as well. For instance LPF low-pass filter may represent an issue for some people. Some manufacturers remove this feature by default nowadays but Canon still doesn't. It's not a major concern but if you want your shots to be exceptionally sharp sadly you won't get them here. Another flaw is that EOS 5d mark 4 has no tilt screen at all. It's quite surprising that in the world of smart phones this feature was not implemented. Sadly canon somehow forgot to add it. Again it's not a big deal but it reduces the overall flexibility. The camera has no EVF either so you will struggle while shooting and recording in the dark. Still once we put things into proper perspective iOS 5d mark 4 is definitely canons best camera thus far and you ought to absolutely provides it a try. Second on our list is——-
Nikon D5600: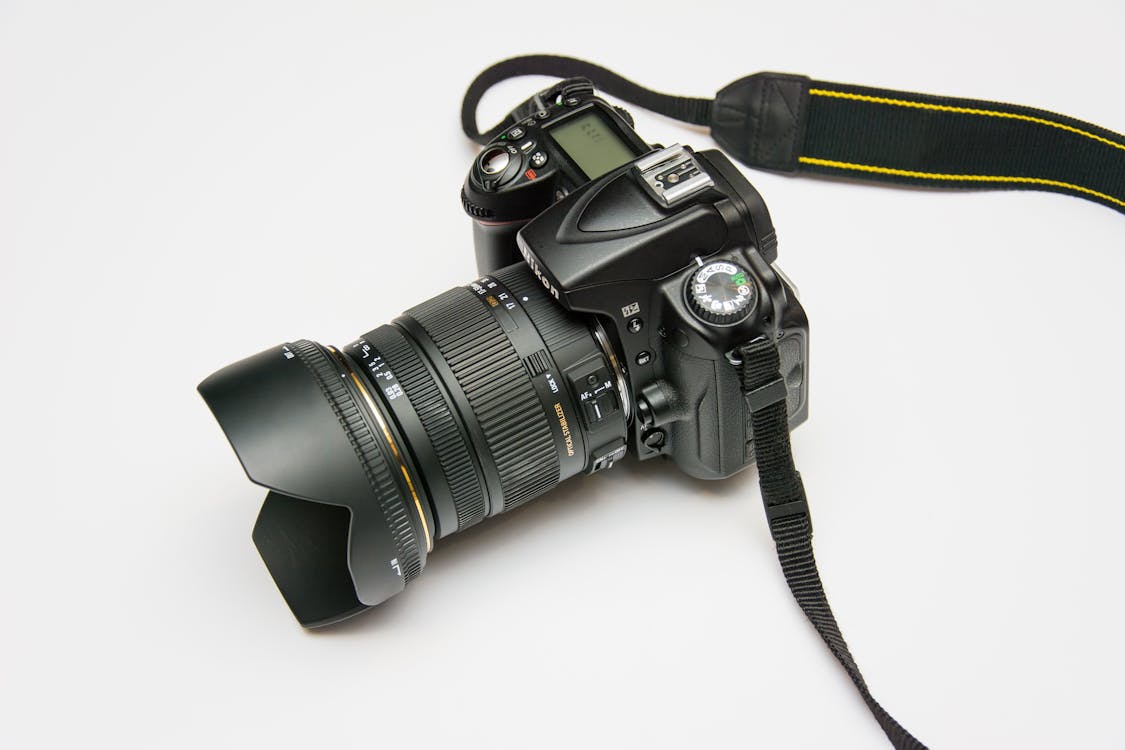 Nikon D5600 our choice for a great DSLR Camera for beginners. Not every DSLR Camera is good for beginners. Especially people who never had these cameras before in such situations people should always look for solutions with very gentle learning curves even better they should look for models that have no learning curve whatsoever. You think that's impossible well Nikon D5600 will certainly challenge that belief. The best thing about Nikon D5600 is that you can make outstanding shots and recordings without any previous experience. The Camera will do the entire job on its own and if you're not satisfied with the shots you can always tweak the basic parameters manually to improve them further. This kind of environment is pretty much ideal for any DSLR newcomer. Thanks to a broad ISO range and a big high resolution sensor the quality of your shots will indeed be one-of-a-kind. D5600 is a universal Camera that you can use anywhere sunny areas, dark areas, and rainy conditions it can cope with all of them. The default contrasts are truly breathtaking but you can improve them even further with special interchangeable nikkor lenses. D5600 also has a full snap bridge support with this service you can instantly transfer your favorite photos to the cloud. Once they're uploaded you can access them from any device even your smart phone. Snap bridge even allows you to use your phone as a backup camera as well which is particularly amazing. With all these upsides in mind some downsides have to be noted as well the first one is that the camera works slightly better in low-light conditions. While common knowledge suggests that low-light conditions are optimal for high quality shooting most modern cameras will produce equally good photos in any condition D5600 sadly doesn't do that. Another thing that you should bear in mind is that D5600 is technically an improved version of D5500 yes it's much more user-friendly and it has some brand new features like snap bridge support. But the core features are the same. So if you were hoping for major innovations you'll have to lower your expectations here. Even the prices are nearly identical D5600 will cost you 42150Rs. while D5500 initial price was 42795Rs. Having all this in mind though Nikon 5600 is undoubtedly a great DSLR camera nobody can deny that. You will rarely find models that are so open to newcomers and the models that have a price that is as affordable as this one or even rarer. If you've never used a DSLR camera before Nikon 5600 is certainly an ideal first choice. Third on our list is——–
Nikon D3400: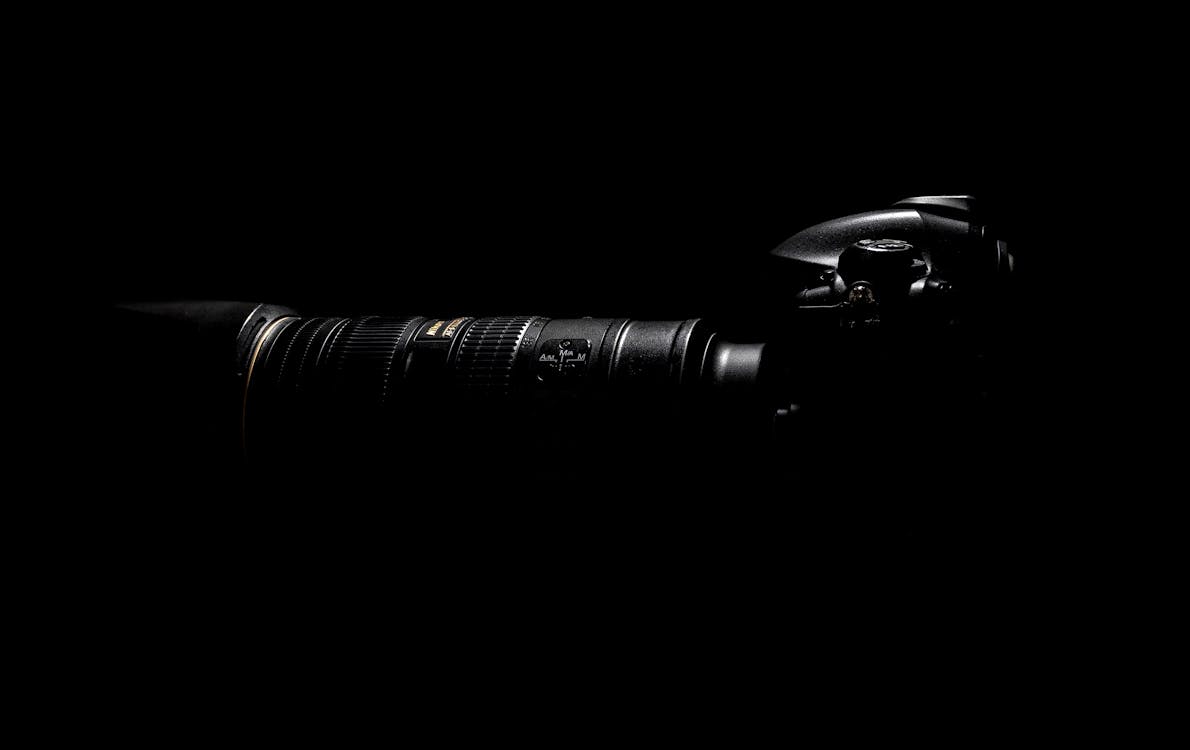 Nikon D3400 our choice for the best DSLR camera under 43728 Rs. Well D5600 is the best camera for beginners d3400 is the best budget friendly solution. It's also the best camera that you can get under 43728 Rs. by far. You can get it for an average price of 40000 Rs. D3400 exactly what one might expect from an entry-level DSLR camera. The 24 megapixel sensor is just as great as many top crop sensor cameras on the market. One could say that this is a highlight of this camera the camera itself is not that impressive though with 5 FPS and 11 AF points the camera is far from being exceptional. Still thanks to an impressive autofocus Edition you will still get a fairly decent solution in that regard just don't expect any miracles. Just like the previous model D3400 also has a snap bridge functionality that allows you to transfer all of your shots to a smart phone as you record them. Snap bridge will have its limits though as d3400 doesn't have an integrated Wi-Fi support but it will do its job well nonetheless. The sensitivity range of this camera is ISO 100-25,600 which is a huge upgrade compared to the native ISO 12800 range of its predecessor D330. You will also get a processing engine that can handle some pretty effective burst shooting and full HD video recording pretty much simultaneously. The most common picture controls are very easy to access and you can use mode dial if you want additional effects like super vivid and toy camera. The camera really shines when it comes to portraits the skin tones in your photos will be ultra realistic and you will get some beautifully blurred backgrounds as well. Some previous Nikon cameras had slight issues with portraits but luckily they've managed to resolve them with this model. The best thing about D3400 is that it's so simple and straightforward to use. You don't need a lot of experience to create vibrant breathtaking photos that will last forever. You can do it easily with a single press of a button Nikon perfected this concept with D 5600 but D3400 is another great solution in that regard so not only is D3400 a great budget-friendly camera but it's also a great solution for less experienced individuals. Overall you won't find a better camera in this price range. Many cheap models are slightly inferior to their high-end counter parts and there is a reason why they are so cheap. Although even D3400 falls back in that regard it's a very functional camera that can easily compete with more expensive solutions. If you don't have a lot of money but you want a great DSLR Camera Nikon 3400 will be your best part. Fourth on our list is——
Canon EOS 80D: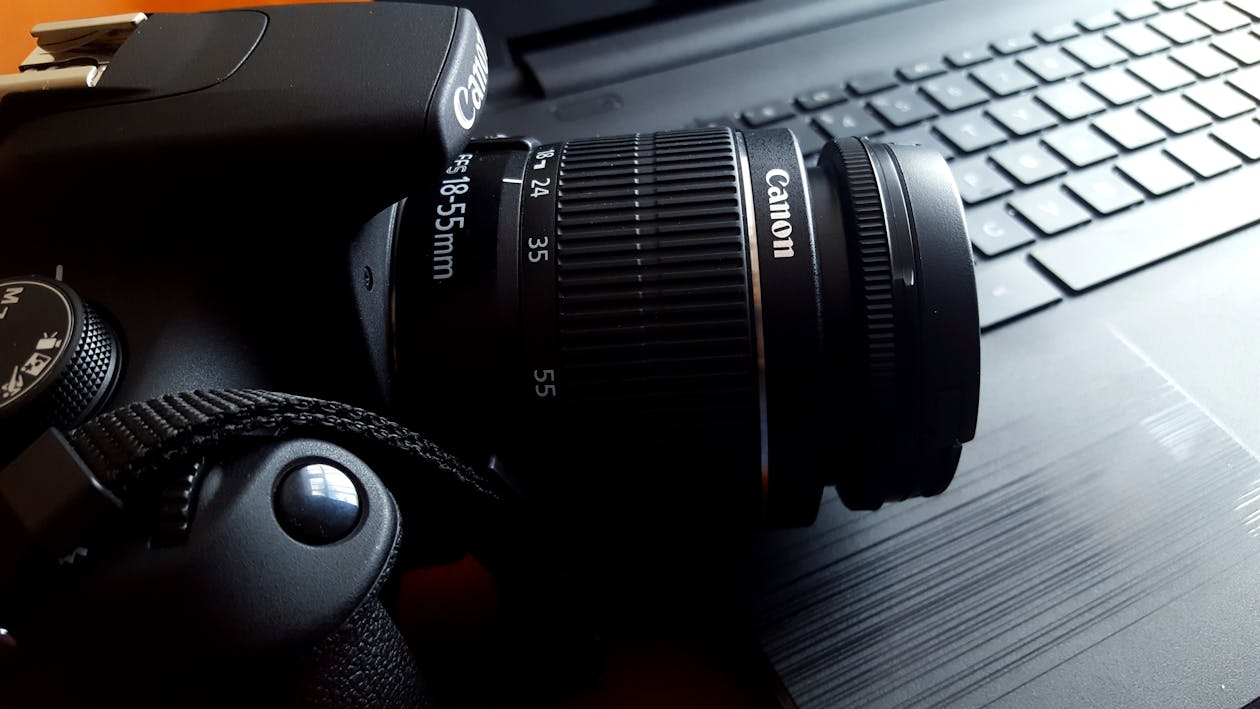 Canon EOS 80D our choice for the best value per dollar DSLR Camera. While Nikon d 3400 was a perfect cost-effective DSLR camera. A guy from Canon is pretty much the best high-end solution that you can find when people want exceptional value they won't waste money to achieve that and when it comes to EOS 80D you can be sure that your investment will certainly pay off. EOS 80D is a very dynamic camera that utilizes the full potential of precision, power and functionality. It's also a very good prototype of how an outstanding camera should look and act like. Out of all top-notch features intelligent view is the one that really stands out. This feature will bring the best aspects of DSLR photography with each and every use. At the same time it will raise the overall experience to a whole new level intelligent viewfinder can display various different positions of information including AF points and AF mode. Some of these features are hidden by default but nonetheless you can turn them on manually with a 24.2megapixel CMOS sensor this camera will capture images and exceptionally high resolutions. More over thanks to highly refined individual pixels you will get some pretty high ISO speeds the values are 16000 for images and 24000 for raw videos. You can say that Canon really nailed it in that regard unlike many similar models EOS 80D is incredibly quiet no matter what you do you won't hear any noise whatsoever. It's a small addition but it's certainly a feature that can make your user experience even more enjoyable does EOS 80D have any flaws it sure does after all no cameras perfect and even the best products have their downsides one major flaw that stands out here is that it's definitely not geared towards beginners. While the previous two models were very newbie friendly this one should only be used by experienced individuals also the body is quite big and the whole unit is very heavy. You will get used to it after awhile but you will definitely need some time to do it. Another possible distraction is that you may have issues to find the perfect lens as the EOS 80D is built with full-frame cameras in mind. In this case even the most experienced individuals may struggle a lot 1399 dollars is undoubtedly a huge price still if you have enough money and if you want a camera with exceptional value. You will find no better solution than EOS 80D the camera is absolutely worth every penny. Last on our list is——–
Nikon D850: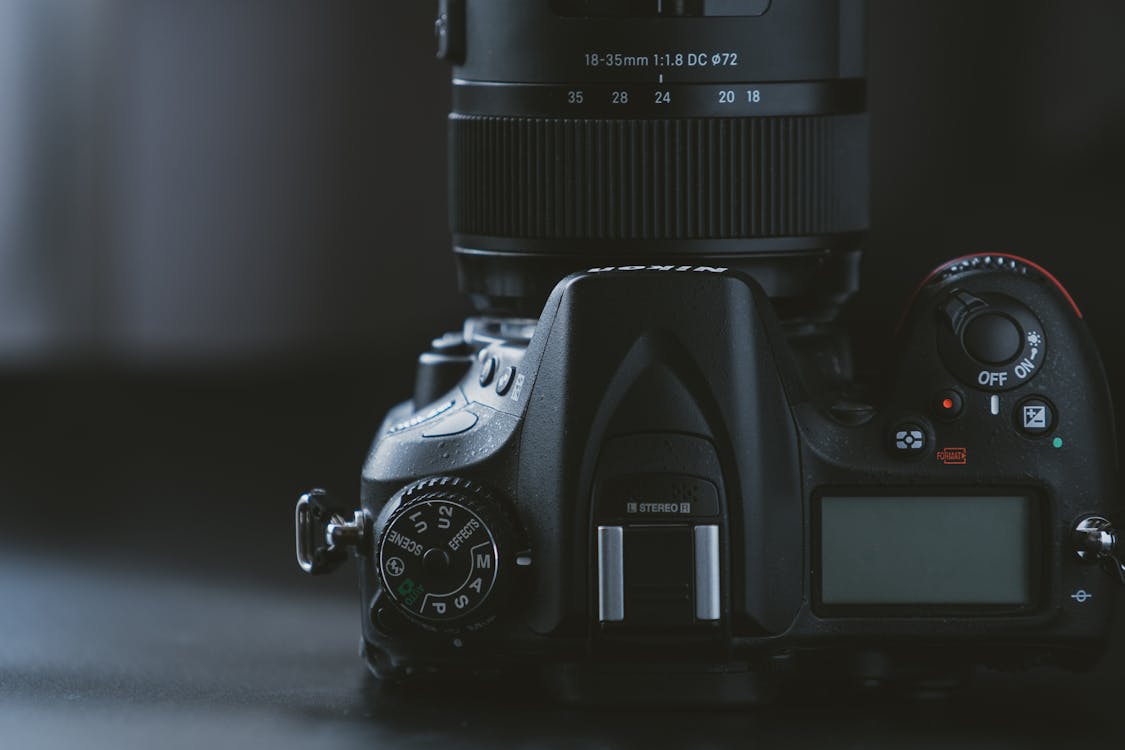 Nikon D850 our choice for the best overall DSLR Camera. Until this point in time you've seen several different cameras that have won their own respective best of categories but what is the best overall DSLR camera which camera is truly the best of the best. The answer is very simple Nikon D850 this is the best camera that you can get right now and this is where Nikon improved all the downfalls of its previous models the price of 3296dollars speaks for itself the back side of this camera comes with a full frame BSI image sensor with no optical filters with such an advanced concept you will barely be able to distinguish between actual reality and shots that you've recorded until that point the resolution is truly outstanding with 45.7 pixels. You will get an amazing dynamic range at the same time you won't see any more whatsoever and what about continuous shooting not a problem. D 850 can make high-quality continuous shots at a steady rate of 9 fps and with a full AF performance of course D850 is nothing less than great when it comes to video recording with 4k time lapse recording you will experience brand new details and sharpness that you've never seen before the slow motion speed can go up to 120 fps which is truly amazing all. You need to do is record one single movie and you will quickly realize why this camera is well above its competitors even if the default settings don't please you  can easily customize them to fit your preferences. While Nikon forgot to add the tilting touch screen in some of their previous models they've corrected their mistake here. Other than that they have improved the battery quality also you'll be sure that when fully charged the battery will last for quite while. So does such an exceptional camera have any downsides well the only real downside is the price itself it's a shame that. Now everyone is able to afford it as this is really a perfect camera for everyone at this point in time no other camera is even close to this level of quality. The bottom line is that if you truly want the best camera on the market D850 is the only one that you should consider the value that. This camera has to offer is more than super band the functionality is unlike anything that Nikon produced thus far the camera is very expensive yes but if you have the money you will certainly get a product that will last for decades.
Alright guys that is all for this blog hope you guys liked the blog if you guys did please go ahead and give it alike if you're new to the Website and you liked the blog consider subscribing. We do our best to keep you up to date with the best products on the market right now. So if you guys enjoyed the blog hope everyone has a great day and until next time we will see you guys later.
Was this article helpful?