Hello friends, Team Fliqaindia come a new photography related topic for you. In today's Blog we're going to discuss and go over the Best mirror less camera for photographer.
So the mirror less revolution is in full swing however just because you're a beginner that lacks the budget to fork over 75,000RS to get your first camera that doesn't mean you're forced to take the short stick and start your journey at a disadvantage.Thankfully there are plenty of excellent offerings that deliver a camera with a punch without the accompanying punch to your bank account.
Here's a list of the top ten best mirror less camera for a photographer to get you started with confidence in 2019.The first thing we are going to talk about is ———
1.  Canons EOS m 6 mark II: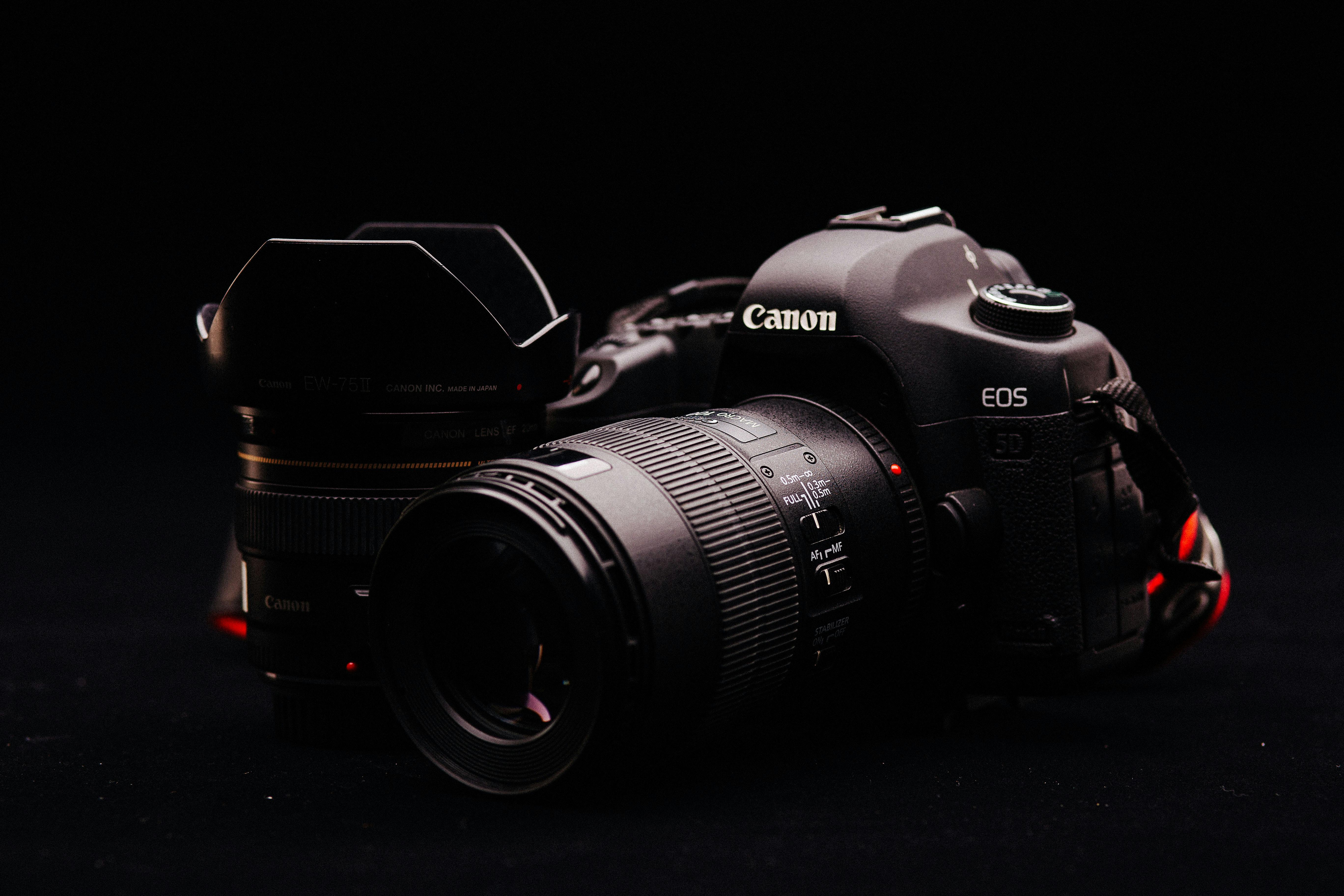 The Canon EOS m 6 mark ii creates a new lineage in canon's compact mirror less lineup and their new flagship EOS m camera. It's the hottest camera on the block right now and deservingly so. It features a 32.5 megapixel CMOS sensor, touch screen LCD, dual pixel AF, 4k recording, 4k burst super slow-motion Full HD, built-in flash, microphone input, USB charging, Wi-Fi, Bluetooth and NFC. Image quality is excellent and images have significant amounts of detail in pleasing colors with no downsides in low-light performance or dynamic range. Canon opted to include the new digit 8 image processor with this camera which results in a continuous burst rate of a whopping 14 frames per second and best in class subject tracking performance with the touch screen LCD users can perform subject tracking with a single tap or you use it as a touchpad when composing via the optional viewfinder. Battery life is good 360 shots on a single charge or approximately 90 minutes of video recording. This camera surely delivers on economics it's just complicated and complex enough to please advanced photographers while still being intuitive enough for being getting photographers to master. Auto focusing performance however is the resounding strength and selling point of this particular camera. It's both accurate and responsive even in low-light the addition of dual pixel CMOS AF along with the tilting touch screen LCD has resulted in the top blogging camera and compact video centric camera all around.
2.  Panasonic gh4:
Previously release Panasonic gh3 captivate in many independent filmmakers and video journalists alike with its compact video prowess. The Panasonic gh4 continues this tradition it houses much of the features from the late Panasonic gh5but at a significantly lower price point that is best suited for beginners. It features a 16 megapixel MOS sensor, articulating touch screen, 4k video, 4kburst slow-motion Full HD video, weather sealing, microphone input, headphone input, built-in flash digital zoom, Wi-Fi and NFC. On the photography side it has 49 point contrast detect AF system that delivers excellent point-to-point auto focusing performance. Battery life on this camera is industry leading among mirror less cameras delivering upwards of 530 stills on a single charge. Its touch screen functions to change critical settings and touch focus functionality works flawlessly even considering its age. Overall great handling and superb performance makes this camera an excellent all-round and hybrid tool perfectly tailored to the multimedia shooter. Bar done this is the most capable 4k centric camera available at this price point with true professional features and the videographers dream.
3. Sony alpha a6300: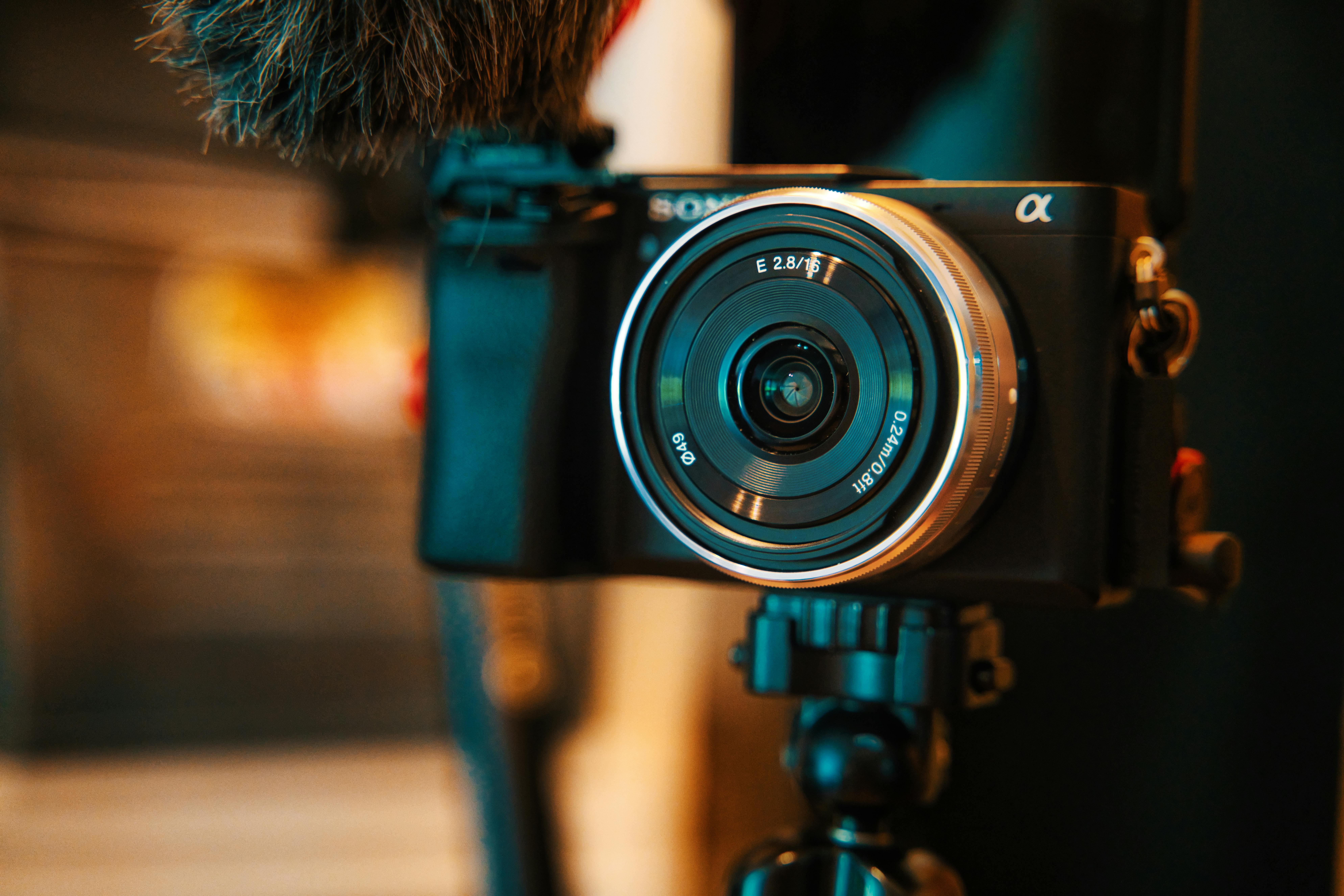 The Sony a6300 is a highly popular hybrid mirror less camera from the camera maker that completely directly competes with several high-end full-frame cameras.It comes with  24.2 megapixel CMOS sensor, 3-inch tilting LCD, USB charging, microphone input, 4k video, digital zoom, super slow-motion HD, weather sealing, Wi-Fi, NFC and Bluetooth. Focusing performance is industry-leading both single point and subject tracking performance our best-in-class. As a result to the inherited 4d 425 point phase detect AF system. It has a 2.36 million OLED electronic viewfinder with a hundred percent coverage and 11 frames per second continuous burst rate. The combination of the impressive focusing and burst rate performance makes an ideal compact sport and action shooter. Battery life is respectable and rated at 350 shots on a single charge. In all this is a very much a minimalist design but one that provides excellent ergonomics and handling. It's an entry level camera with pro level ambitions that builds on the success of the industry setting a six thousand. The compromises made result in a performance that is second none.  
4. Canon Eos m 50:
The m50 marks is first to compete with high-end digital SLRs. It features a  24.1 megapixel CMOS sensor, articulating touch screen LCD, 4k video slow-motion Full HD, dual pixel AF a guide mode, microphone input, built-in flash Wi-Fi and NFC. It uses 143 AF point contrast to tech system.The result is superior continuous tracking and cinematic transitions between focusing points. Impressive battery life is no joke either it's rated at 370 shots and 85minutes of video recording.While compact it features adequate manual controls to please the series enthusiasts without overwhelming the beginner. Sure it's an entry-level camera however one that comes with a high-end resolution CMOS sensor with canons renowned dual pixel AF technology. These features combined to deliver imaging performance akin to their highest and cameras all in a compact and user-friendly form factor. Its superior AF performance with incredibly superb facial tracking and articulating screen build this into a well-rounded and intuitive platform that's an excellent option especially for bloggers.
5. Olympus m10 mark III: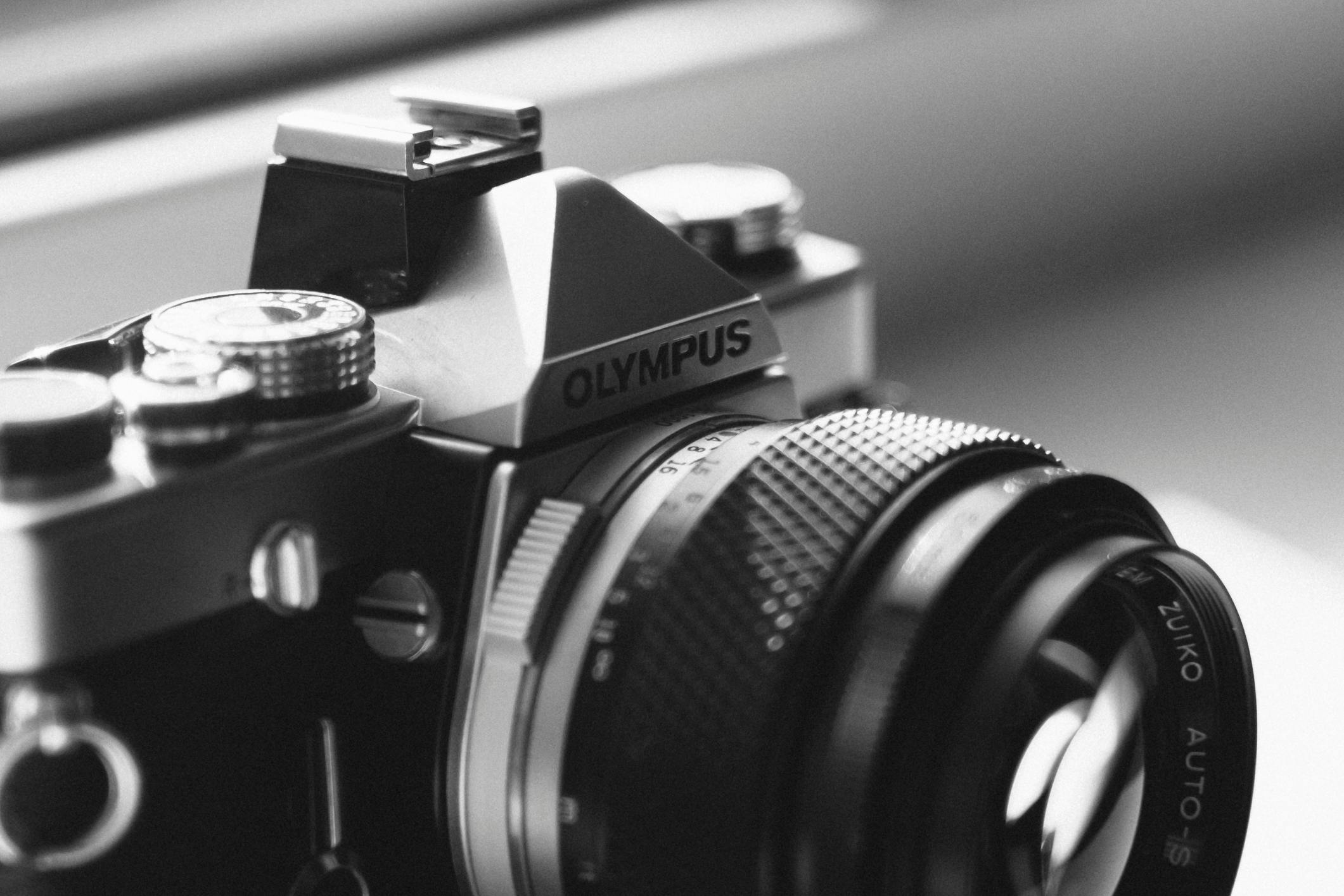 The Olympus m10 mark III marks a competent entry-level offering from the manufacturer offering the newest technology in a classically designed camera body. It delivers a 16 point 1 MOS sensor, 5axis stabilization, digital magnification, 4k video 4k photo, a tilting touch screen LCD and built-in flash, Wi-Fi, NFC and Bluetooth. Olympus installed true pick version 8 in this camera which delivers a continuous birth rate of 8.6 frames per second very impressive not only that but it also includes a 121pointcontrast AF system which supplies excellent focusing performance. The 3inch touch screen sports both touch focus and touch to shoe making complex focusing more natural than ever before. Battery life is good at supplying 330shots and 140 minutes of video recording. It boasts comfortable ergonomics and excellent image quality. This camera continues the suit and all this makes an excellent photographers camera. 
6. Sony a7: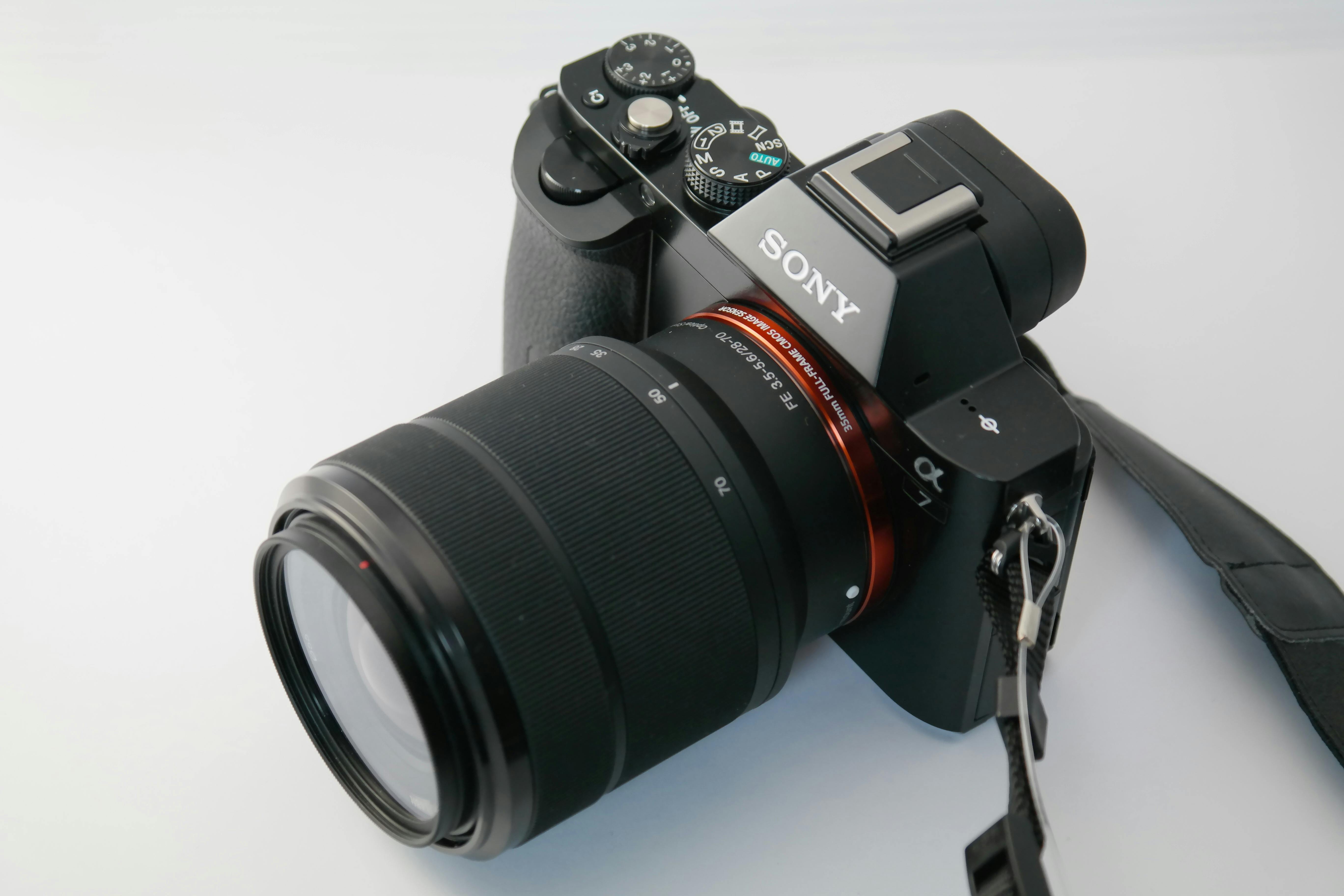 The Sony a7 much like the a6000 marked anew leading edge in Sony's full-frame ecosystem. It's a professional level compact and conveniently sized camera at a bargain price. It has a 24.3 megapixel CMOS sensor, tilting LCD advanced 40 focus digital zoom, Full HD video, headphone input, microphone input, a built-in flash weather sealing USB charging, Wi-Fi and NFC. It has a hybrid AF system that melds 25 contrasts and 117 phases detect AF points together. As with the a6000 this camera also features the email adapter with superior lens adaptability and no degradation of image quality. The BIONZ X processor allows this camera to shoot at a continuous burst rate of 5 frames per second. Battery life is also good on this camera 340 shots per charge and a hundred minutes of video recording. Image quality and dynamic range are also excellent leaving users ample ability to crop in post-production without consequence. This camera also has all the features we've come to expect and fully know from the state-of-the-art full-frame cameras. The large sensor and minimal size make it the ideal choice for those looking to shoot discreetly in situations where traditional digital SLRs would be inconvenient. In all it remains inconspicuous but capable of capturing all the beauty of your moments in full frame. It's an excellent choice for beginners and professionals a like with a price point that's hard fast to be and a really a unique entry point into the full-frame.
7.  Panasonic g7:
The Panasonic g7 marks the back bone of the manufacturers' heritage that remains mostly true to the original micro four-third ideal a feature-rich camera that's conveniently sized. It's a hybrid camera that inherits much of the features from the pricier gh4 but at a price point that doesn't turn off the beginner. It has a 16 megapixel MOS sensor, articulating touch screen, 4k video in 4k photo, slow-motion HD video time-lapse built-in flash, 4k pre burst, post focus, microphone input and Wi-Fi. Focusing performance is excellent even in low-light as this camera inherence Panasonic's infamous depth from D focused technology and the best performance at point-to-point focusing that's available. Battery life is good and is rated at 360 Stills on a single charge the touch screen also supports touch focus and menu navigation. Excellent focusing and image quality and handling are what we've come to expect from late micro 4th two cameras and this camera surely doesn't disappoint. It's an excellent hybrid tool geared to the multimedia shooter.
8. Fujifilm xt 100: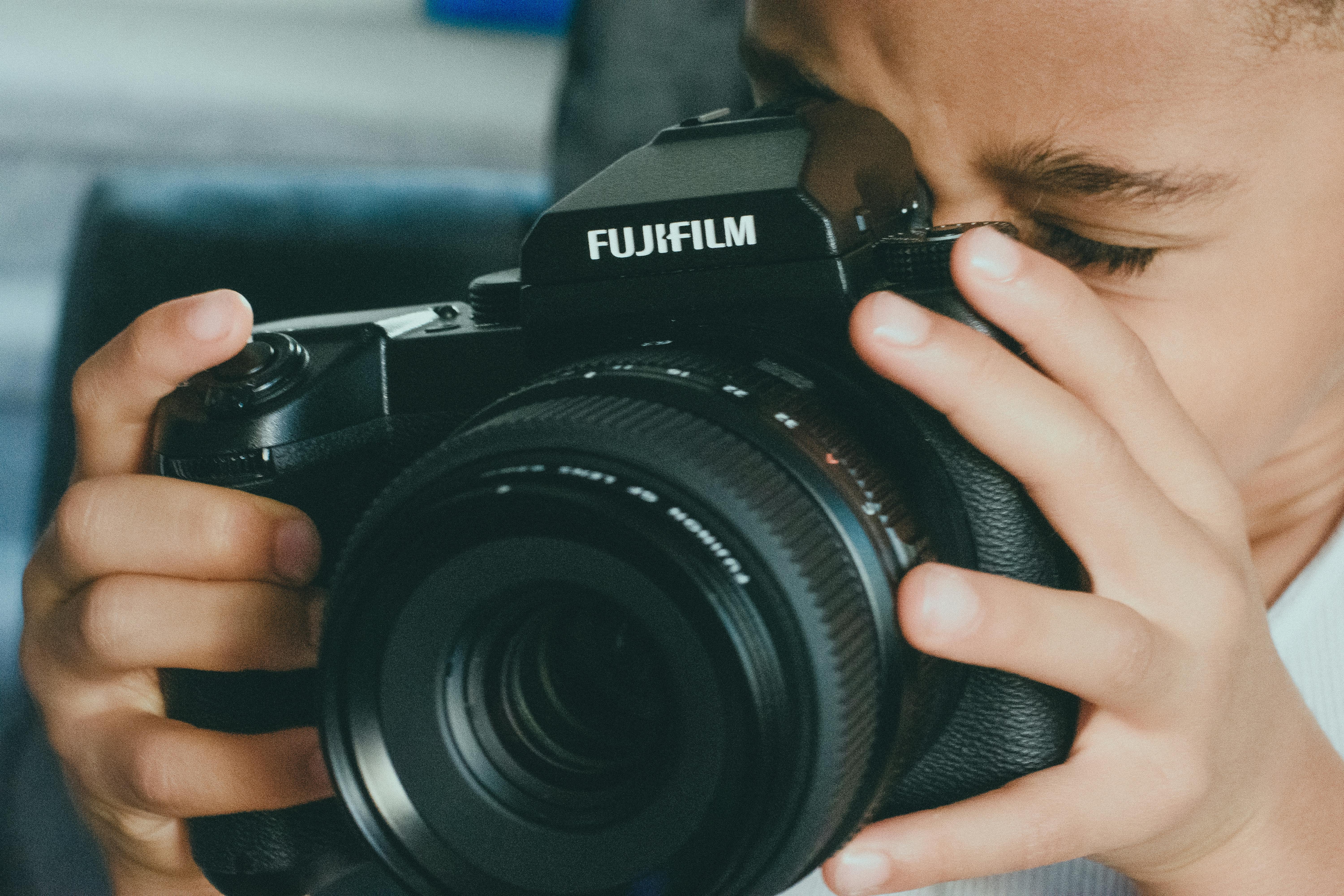 The Fujifilm xt 100 marks the entry-level mirror less offering from the camera maker. It features much of the same core imaging features and performance of the higher-end xt 2 and x pro 2 but at a fraction of their price. It has a 24.2megapixel CMOS sensor, a touch screen LCD 4k video full HD up to60 frames per second, a built in flash, a USB charging, microphone port, 4k time lapse, 4k multi focus, 4k burst, 11 frame simulation modes Bluetooth, Wi-Fi and it uses a 91 Point hybrid AF system that melds both contrast and phase detection together to deliver a better subject tracking performance. Battery life is incredible producing upwards of 430shots on a single charge or 90 minutes of video recording which far surpasses the industry standard experienced and expected in compact mirror less cameras. The fully articulating 3inch touch screen delivers an excellent range of motion and niche functionality. It has touched zoom allowing users to zoom powered lenses with a single tap and touch navigation that is as intuitive as navigating a smartphone. It delivers a continuous burst rate of up to 6 frames per second or 15 frames when using the 4k burst mode and it provides 8 megapixel still images in that mode impressive and all this is a stylish retro entry point into the Fujifilm ecosystem with a unique imaging flare that inherits much of Fujifilm Stables into a compact and affordable platform.
9. Fujifilm xt20: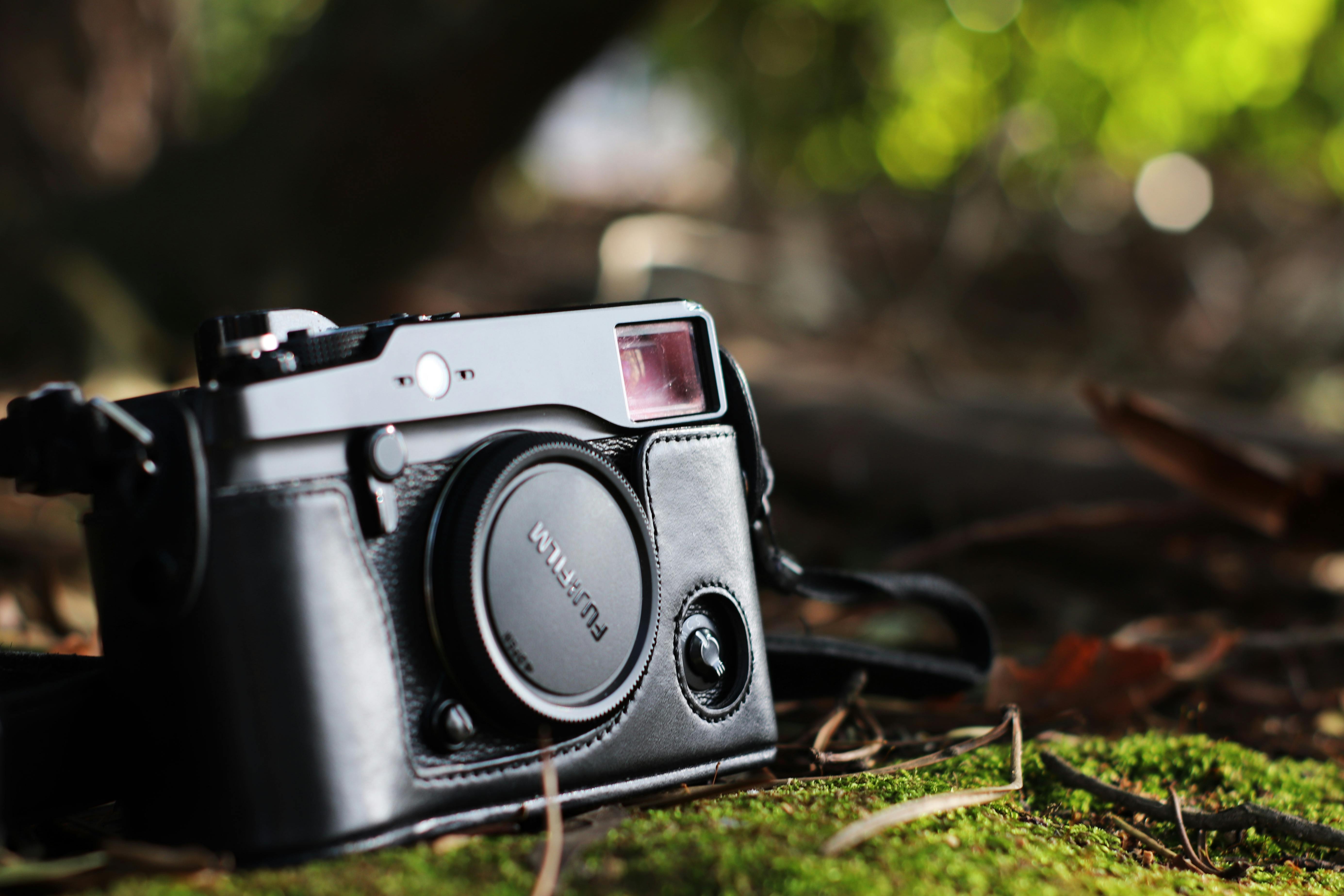 The Fujifilm xt 20 marks yet another stylish release from the manufacturer. It inherits many of the features from the higher-end xt 2 but at a lower price point.It has a 24.3megapixel CMOS sensor, tilting touch screen LCD 4k video, slow-motion Full HD recording a microphone input, 16 film simulation modes, USB charging, Wi-Fi, GPS, NFC and Bluetooth.It delivers an intelligent hybrid AF system with a total of 325 selectable focusing points covering nearly the entirety of the screen.Not only that but the three inch articulating touch screen sports both touch focus and touch to shoot delivering incredibly smooth transitions between focus points. Touch navigation is also supported which works well. Battery life for this camera is good. 350 shots per single charge even at continuous shooting speeds of up to 14 at frames per second.Photo enthusiasts have a long admired Fujifilm lineup of cameras with their classic designs in outstanding image quality.The Fujifilm xt 20 doesn't disappoint the attention to detail on this camera is evident.Its lightweight compact and intuitive design makes it the ideal choice for travel and street photography.Much of the complexities in the design are removed and stream lined creating a camera that albeit as minimal is undoubtedly capable.
10.Olympus PEN F: The pen F is a rangefinder style camera that takes much of its successful design elements from the original pen F film camera.Featuring a retro design with firm nirodh dials it's undoubtedly visually appealing and delivers a 20.3megapixel MOS sensor articulating touch screen LCD 5 axis stabilization higher edge shot mode Full HD video built-in flash digital zoom and Wi-Fi. It uses a contrast detect at AF system which delivers excellent single shot AF performance.The continuous burst rate of this camera is also superb 10frames per second and surely capable when necessary battery life is good to330 Stills and 140 minutes of video recording. The high-res mode delivers a 50 megapixel JPEG and a whopping 80megapixel raw image making this camera superior in landscape or architecture photography and large prints.Outside of that this is also an excellent Street and journalistic camera.It uses beautiful nostalgic appeal and unique tactile feeling that will surely impress.It's simple yet effective that make taking photos of fluid sensory driven experience rare in today's age.
So We will end the blog right here if you enjoyed the blog press the like button, if you loved it press the Share button, if you haven't already and we will talk to you guys in the next one.
Please give your feedback.
Was this article helpful?